INTERVIEW: CATIE MILLER
Originally published: The Vegan Edition
Hi Catie! Tell us a bit about your childhood and background and how you feel that has influenced you today?
My parents were both incredibly hard-working. My mom raised 3 children while my dad supported us as an international pilot. Their constant focus in life was to always provide immense support, normality and love to both my sisters and myself. My sisters and I had the privilege of attending all our dance recitals, auditions and competitions (and how could I forget college) without any hesitation. Whenever I needed a new pair of tights or pointe shoes I would come home from school with them already lying on my bed ready to be broken in– the thoughtfulness of my mom is something I try to carry with me still today.
Times for my parents weren't always easy (as we all learn in the world of 'adulting') but they made it out the other side each time and always as a team. My upbringing was full of guidance and positivity and I learnt through hard work, perseverance and dedication that anything can be achieved. I learned resilience from my mother and what it means to graft from my father. This thing called 'life' calls for a lot of the above and my childhood has absolutely shaped me to be who I am today.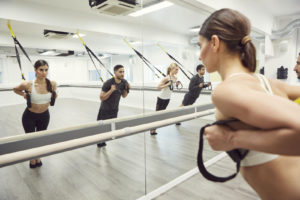 Can you tell us when you decided to launch Xtend Barre and what was your motivation behind it?
I embarked on my Xtend Barre journey back in 2012. I remembered walking out of the studio after her first Xtend Barre class and thinking, I need to bring this to London…this is exactly what we are missing! I flipped my world upside down and haven't stopped ever since. My motivation in bringing the brand across the pond is that the method, energy and ethos behind Xtend Barre is truly what I believe in and want to share with my team and clients!
Tell us a bit about Xtend Barre and what makes it different?
At the end of the day it is a personal preference. But once you immerse yourself in Xtend it's near impossible to find something that compares; which is why you will always hear me say 'Welcome to Xtend' halfway throughout my classes, because at that point you truly know what sets us apart!
What's your one fitness tip?
Listen to your body and what works for YOU! Surround yourself with people who encourage, challenge and admire you—and always remember happiness is important to us and those around us.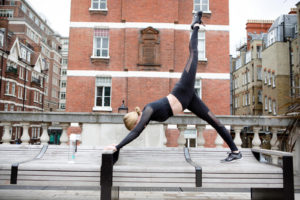 What inspires you?
My family inspires me! I have only ever wanted to make them proud.
Do you think you have a work/life balance?
This is a constant work in progress for me. Living in London brings a lot of action, opportunity and joy. It can also bring a lot of tension, hussle and stress. For me, I always try my best to prioritise. I write a daily list and I number it from most important (must get done today) to this can become ´tomorrow's task`. My son Fallon gives me so much balance as he is the driving force behind why I do what I do each and every day!
What's the best part of your job?
Building relationships with my clients and team! I love sharing in their goals and results. From bumping into a client at the local coffee shop who had tears in her eyes expressing how much Xtend Barre has changed her life throughout her pregnancy to an instructor who moved across the world saying  'knowing I had Xtend Barre made me feel supported and at home'! Xtend Barre goes far deeper than a plie and it is about the community and lifestyle that is built along the journey!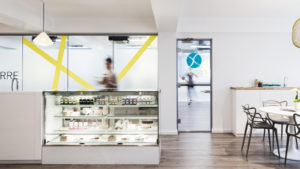 Why do you think there has been such a rise in veganism over the last few years?
The rise has come with more education and support in the nutrition community. If you spend time on your research you can source the right network for what it is you are seeking. Being immersed in the health and fitness industry has brought great knowledge to me and I love connecting people of similar interests and that's how it breeds and will continue to grow!
What words do you live by?
Stay nourished, be present and continue to seek joy.
What's next for you?
I have big dreams and plans for London so watch this space and come XTEND with me and meet me at the barre!