XTEND BARRE BENEFITS
Looking to boost your fitness? Get ready to strengthen, lengthen and chisel your body with ballet barre.
Bored of running and not feeling motivated by those yoga classes? How about a ballet barre workout? Classical ballet classes might have been something you did once upon a time, but ballet barre fitness is quite different – so leave thoughts of pink and pliés at the door! Using elements of dance, yoga and Pilates, ballet barre strengthens, lengthens and chisels the body. We spoke to Xtend Barre London founder, Catie Miller to find out more about the benefits of a ballet barre workout…
CREATE LEAN AND LONG MUSCLES
The focus of movement and how you use your muscles has a huge effect on how they develop. Length and strength are at the heart of ballet/barre movements, creating lean and long muscles without bulk. Barre features an elegant yet energetic combination of movements that enhance flexibility, improve balance, and challenge the core. The great thing about barre is that anyone can do it – from complete beginners to professional dancers.
INCREASED FLEXIBILITY
In addition to cardio and toning exercises, stretching also forms an important part of barre workouts. The combination of stretching and working your whole body to its full range of movement improves circulation and gives lubrication to the joints, fascia and soft tissue. Regular stretching can increase the production of collagen which helps firm and tone the muscles, increase flexibility and helps correct poor posture by lengthening tight muscles that pull areas of the body away from their intended position.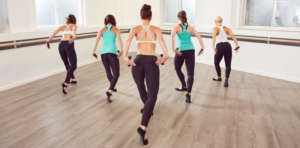 BETTER MENTAL AND EMOTIONAL HEALTH
Ballet and barre classes create a great sense of freedom as participants develop their movement skills in an accepting and empowering environment. Movement itself has huge benefits for mental health, which reach beyond the studio.
IMPROVED POSTURE AND BODY ALIGNMENT
The basis of good posture and body alignment are a neutral spine and axial elongation; this is the foundation of a barre or ballet class. Extra benefits are gained as most of the class is performed standing, with instructors making adjustments to improve the positioning of participants during the whole class.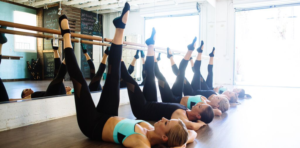 MORE CONFIDENCE
A lot of confidence comes from improved posture, and renewed body confidence comes with seeing your body become more flexible and toned as a result of barre.
To book a class at Xtend Barre London, see Xtend Barre London's website. New client special: $49 Unlimited Classes for 14 Days